Services
Translation services
Mining, oil and gas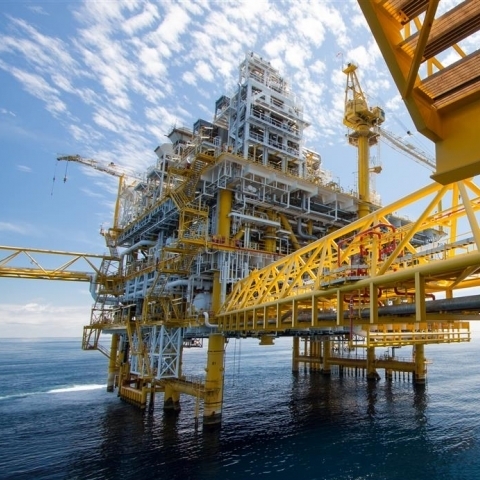 Natural resource industries expand their footprint over all five continents and need to transfer their experience and knowledge to all subsidiaries and affiliates representing them in different countries using various languages.
TMS (Translation Made Simple) has available specialized translators
who since Argentina turned into the last mining frontier and market in the '90s, have acquired and tuned up their experience and accuracy in their grasp of all stages involved in a mining project: prospecting, exploration, feasibility and construction of mines, extraction and beneficiation plants.

TMS accompanied the processes of permitting, personnel training and good and service supplier development for many of the mining projects that are already in production in the nation.

We translated and continue to deliver translations for personnel training manuals, feasibility study reports, good vendor requirements, service provision agreements for geology studies, drilling, hauling, refining and other operations and processes involved.
Companies highly involved in health and environment issues
All companies involved in the extraction and processing of natural resources are absolutely aware of their impact on health and the environment and hence, they devote huge efforts to their protection in all possible manners, generating large volumes of documents dealing with treatment of tailings, effluent and emission management, health protection for employees and surrounding communities, wild life preservation and corporate social responsibility.

In a global world which has become ever more aware of the ethical and social issues of every human activity, these companies, and those in other industries, are producing documents, policies and regulations that focus on the ethical behavior of their employees at all levels and on the respect for diversity and the fight against discrimination for religion, gender, race or other conditions.

And given the significant role of the media in every human activity, Translation Made Simple has, for many years now, supplied its translation services to an iconic organization involved with mining that has been instrumental to the support of the activity in Argentina and Latin America, through the publication of a magazine, scientific papers and the organization of technical and business events that attract scores of participants from the most remote operations in the country and from other –mainly English speaking—countries with a long mining tradition.
Transport: commercial aviation, railways and river and sea transfers
Translation Made Simple is a provider of two well-known transport companies in Argentina and the main supplier of railway rolling stock in the hemisphere.

In commercial aviation, we provide lease agreements and aircraft operation and maintenance manuals with accuracy and in a timely manner.

For more than 10 years, we have been providers of various document translation for the passenger shipping company that joins Buenos Aires with the Republic of Uruguay and has operations in the Mediterranean.

In addition to the technical material related to a large ship and aircraft fleet, we have also translated a lot of tourism material promoting a number of attraction spots in different countries.

As regards our experience in railway system document translation, TMS is a long-time supplier of a Japanese investment company involved first in the privatization of Argentine railways in the 1990's and their maintenance and renewal ever since.

As a result of that relationship, TMS's services were used by this company when it was awarded the provision of rolling stock and all train operation and control systems as well as the safe running of trains over a very significant section of the railway network in the Republic of Venezuela.

During the implementation of this ambitious project, which was managed using the expertise and experience of the teams located in Buenos Aires, TMS operated as the translation assistant for all the business, technical and legal documents that would travel between Japan and Caracas, always stopping by in Buenos Aires in both ways.

Owing to its long-standing involvement with all areas of transport and energy, Translation Made Simple is a reliable partner to accompany big projects with document translations that are readable, accurate and of the highest quality within the most stringent time frames.
Information and Telecommunication Technologies
These disciplines which have shaped the world as we know it today and have become a strategic tool for the incorporation of the new way of living, require fast localization of systems, applications and services provided across the World Wide Web.

After working during the privatization of telephone services in Argentina with the translation of bidding terms and technical specifications for wired and cell telephone systems for the various international carriers that set business in Argentina, TMS continues to provide its high-quality translation services for all types of telecommunication documents, being involved of late, in the satellite development programs of Argentina which, by the same token, continue to require bidding term documents and service agreements for those purposes.

For over 12 years, TMS professionals have worked for a news agency which required immediate translation turnover of news bits on all information technology innovations and markets appearing every single day in the media all over the world.

This exposure to the whole evolution of information technology has contributed a sound education on the matter, allowing TMS to offer localization services of the highest quality and demand.

In addition, in the field of information system practical usage, Translation Made Simple has contributed the localization operation for significant operation and administration automation projects, through the application of SAP systems in several international chemical and mining companies with a global footprint.